Have you ever found yourself in possession of an unwanted magazine subscription, of a limited-edition pair of shoes that are far too uncomfortable, or purchasing an overpriced shirt because a sales assistant paid you a compliment? Don't worry, you're not alone.
While our fashion and beauty products can serve as useful tools to help us navigate various aspects of our lives, there are times when handing over our hard-earned cash is not always in our best interest. Psychology tells us that brands use two paths to persuasion to get us to us from 'contemplation' to 'check-out'; the central route and the peripheral route. The central route to persuasion only works when the customer is already motivated to make a purchase. The central route relies on the seller giving you specific and relevant pieces of information about the product in question. For this route to work, you must be able to really think about and comprehend the information being relayed to you.

The peripheral route to persuasion doesn't rely on facts. Instead of providing customers with logic and relevant information, it relies on the use of psychological tools and superficial cues to persuade you to purchase. Therefore, the customer requires very little motivation for the peripheral route to work in fact, this route works best when you're not really thinking carefully about what you're buying and why.
To help you make sure that you're not being duped into buying products that you don't really want or need, I'm going to give you a brief introduction to Dr. Robert Cialdini's 5 'Principles of Persuasion'. These principles delve even deeper into the psychology behind the success of the peripheral route to persuasion to help you shop smarter this Black Friday.
The reciprocity principle is based on the belief that as humans, we feel compelled to 'return the favour' and pay people back in kind what they have given to us. In a restaurant setting, researchers tested the number of tips a waiter received under different circumstances. When the waiter brought patrons the bill, the researchers found that if the waiter left a mint, tips increased by 3%. Interestingly, when the gift was doubled by the waiter quickly returning and saying, "for you nice people, here's an extra mint," the tips didn't double they quadrupled and increased by 23%. All patrons received the same standard of service but those that received the unexpected gift and kind words felt compelled to reciprocate by providing a higher tip.
One classic example of the reciprocity principle in fashion is when you get an email about 'a special 10% discount just for you on your birthday' from an online retailer you shopped at before. While you may be tempted to spend £££s because of the gesture, take a step back and realise this is reciprocity in action. Do you really want to go on a birthday spending spree, or do you feel obliged to take up the brands 'kind' offer?
2. Commitment and Consistency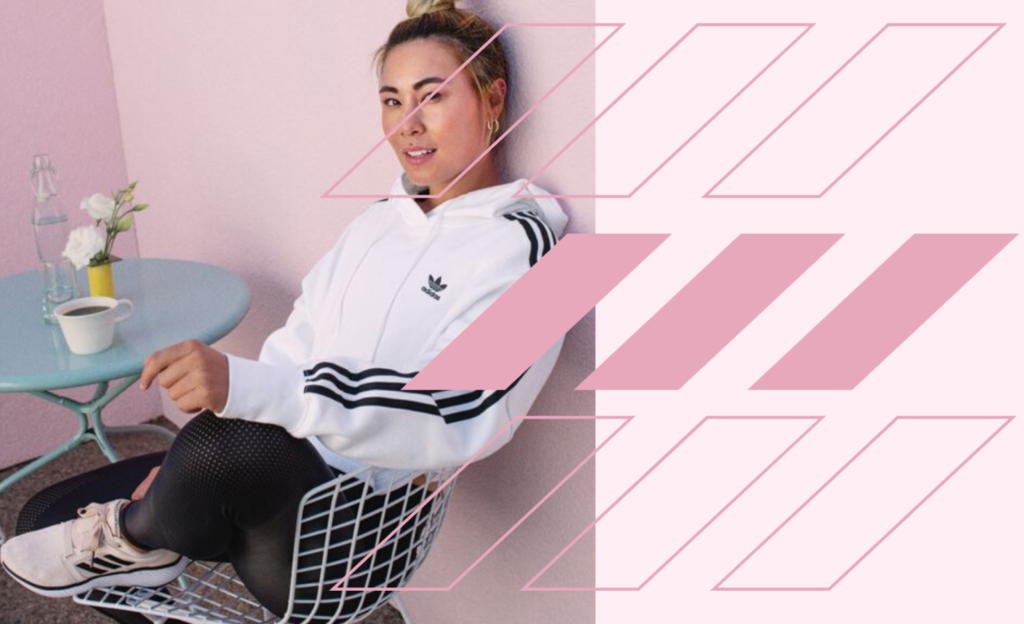 The commitment and consistency principle derives from our desire for our decisions to look like they follow a logical order. Our desire to appear consistent is so strong that we're more likely to be persuaded by a decision if it aligns with our prior behaviour. 'Cognitive dissonance' is a type of psychological distress that occurs when we hold conflicting thoughts or engage in conflicting practices. In a fashion context, cognitive dissonance can be used to explain brand loyalty – instances where you favour one brand over similar ones, and we see this even more so in the sportswear industry where logo mixing is almost seen as a crime.
Some stylists have even suggested that logo mixing makes people appear indecisive. Indecisiveness means cognitive dissonance; we don't want that so what do we do? We don't just buy an adidas top, we must get the leggings and the trainers to match as if we're all football players told to wear the team kit. You'd think that as we get older that we wouldn't be so bound by these unwritten rules, but research has found that over 35's are more responsive to the commitment strategy of persuasion and therefore, take their brand affiliations more seriously.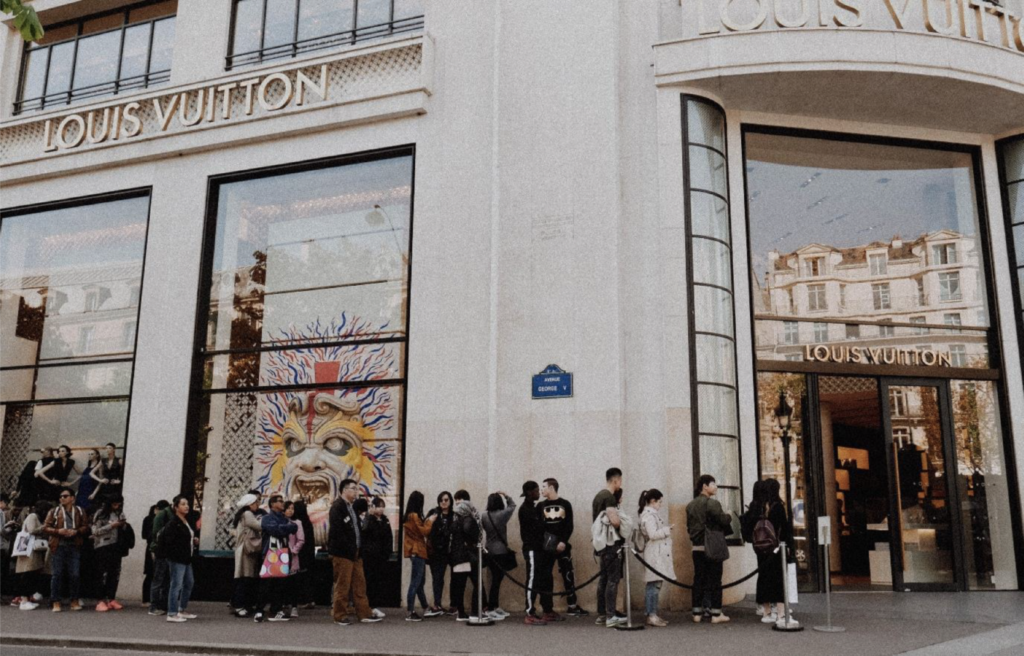 Social proof is essentially a consensus, a general agreement among a group where the majority always wins. Even if you don't initially like an outfit, you're likely to find aspects of it that you do like if a lot of people deem it to be fashionable. Their approval provides social proof that the outfit looks good and our trust in this 'majority rules' principle helps to shape our perceptions. As humans, our desire to connect with and to follow one another evolved to form the bedrock of our community-based civilisation.
Social proof is in our DNA, so of course, seeing a particular dress on Instagram receiving two thousand likes is going to cause you to picture yourself in it. Relying on the opinion of others to inform our own, is a shortcut used to speed up our mental processing during decision making. Its ability to help us think quickly is another reason why social proof is such a persuasive tool, but as research has shown, the conclusions we draw as a result of social proof are not always accurate. Trusting your own judgement is key, the group isn't always right. When shopping, remember, you truly know what's right for you.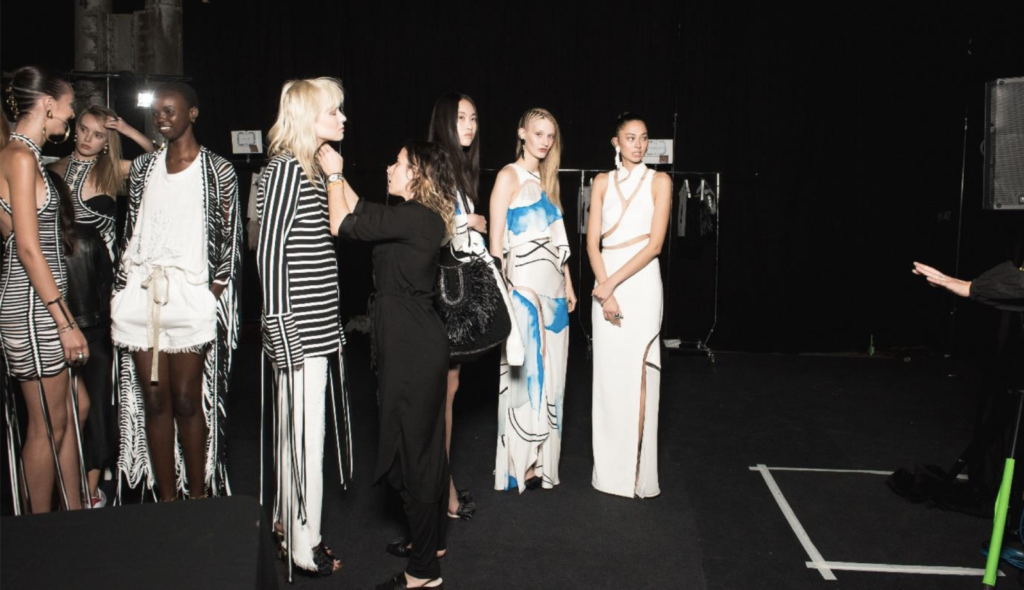 From childhood, we're taught to revere authority figures. We view our parents, teachers, doctors and so on as infallible fountains of knowledge and their high likelihood of being correct socialised us to revert to authorities as a shortcut to astute decision making. In fashion, these figures come in the shape of designers, stylists, editors, trend forecasters, buyers and now, even influencers. Twice a year, after every fashion month, these fashion authority figures come together to curate a list of what will be the biggest trends of the season, and we go along with it without much reproach.
Psychology says that every season, we make space in our wardrobes for these new trends because we identify those behind these lists as people whose knowledge and breadth of experience in the fashion industry is to be respected. Their positions create a belief that they know what they're talking about and who are we to question that? However, at the end of the day, no one knows you better than you. The next time a fashion authority dictates the look of the moment, don't feel obliged to partake unless you feel 100% confident and comfortable wearing it.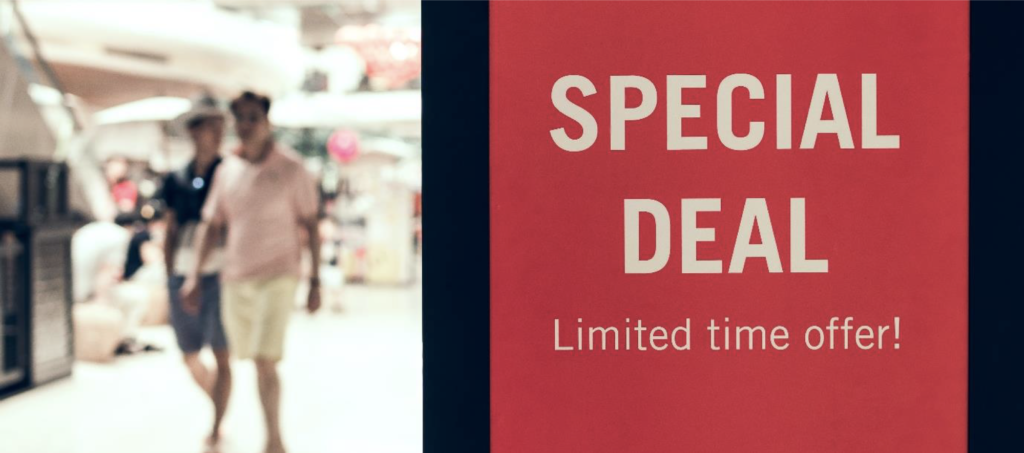 Arguably, scarcity is the most persuasive of Dr Cialdini's principles that we see at play when fashion forces unite. Shortly after H&M's first collaboration, Karl Lagerfeld vowed to never work with the Swedish brand again for their failure to create enough garments to suit demand. Sadly, for shoppers less quick on the draw, H&M was employing the scarcity principle as the brand does with each and every one of their collaborations. The persuasiveness of the scarcity principle stems from the fact that it plays on our 'fear of missing out' or FOMO. Numerous studies have shown that people are extremely motivated by scarcity and FOMO, even more so than the thought of gaining something of equal value.
Even though scarcity is probably one of the easier principles of persuasion to spot it's a tricky one to try to tackle. What if those really were the last of that pair of jeans in your size? If they were, try to soothe your psychological discomfort by reminding yourself that there's more where that came from. Fashion is cyclical after all.
Next time you're out shopping make sure you're on the lookout for these psychological tricks!