With the booming cosmetics industry and Kylie Jenner's Kylie Cosmetics making her the youngest self-made billionaire, it is clear that people love makeup! It's so nice to see more and more of the population embrace the creativity and artistry which comes with using cosmetics, but when it comes to women specifically, is our interest down to a subconscious drive to look more appealing to the opposite sex?
Studies researching  women's motivations behind using cosmetics have linked it to their ovulation cycles. Think about it from an evolutionary perspective. During your cycle there will be a time when you are most fertile and least fertile so, from the evolutionary stance which prioritises survival and reproduction, it would make sense for women to want to be their most attractive selves during ovulation as it would maximise their chance of mating and reproducing.
I realise nowadays women may have different aims in life and their priority isn't always reproducing so it is interesting to investigate if these urges still exist subconsciously. In 2012 a psychologist named Guéguen looked into this idea and studied how much time women spent on their makeup at different stages in their cycle. His first study asked participants to estimate how long they spent doing their makeup while two makeup artists judged the quality of the makeup. The results showed that the women did indeed spend more time on their makeup near or during the ovulation phase of their cycle and that the quality of their makeup was more attractive as well. This suggests that subconsciously women still try to maximise their attractiveness during their most fertile phase even if their intention is not necessarily to attract a mate.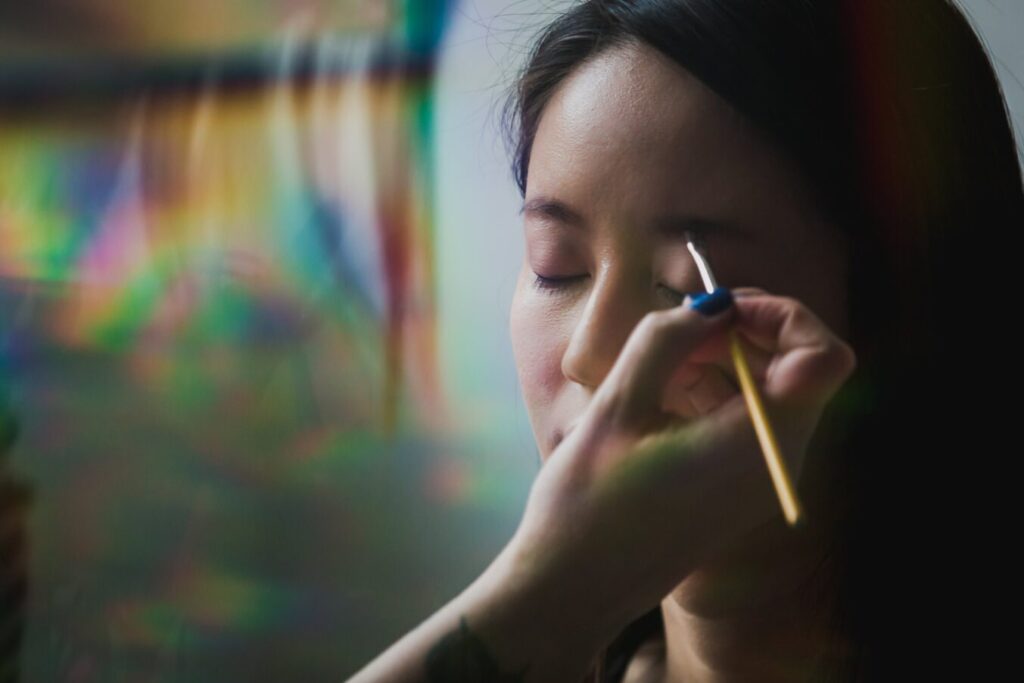 If it really is the case that women wear more makeup when they're in their most fertile stage of their cycle, can this logic be applied to anything else? It seems as though everywhere we look on social media people are getting lip filler or surgery to enhance their bodies and its increasingly becoming the norm. Is the increase in surgical enhancements just an extension of our inbuilt evolutionary need to try and be the most attractive versions of ourselves?
Last year, Psychologists Nicholas and Welling investigated this idea and suggested that it would make sense for women in their most fertile stage to be more open to getting cosmetic surgery. Their findings however were surprising. They showed that actually the trend was the opposite and women were more open to cosmetic surgery in the non-fertile stage of their cycle. They suggest that this trend might be seen as studies have previously found that women feel most self-confident and attractive during ovulation and so would be less likely to feel the need to change their appearance surgically.
Another idea they highlight is that during their most fertile stage, women don't agree with cosmetic surgery as they consider it an unfair advantage that other individuals can have and they would rather have a level playing field. Although interesting, this idea seems a bit far-fetched especially in the context of the present day where our sole aim in life isn't always to reproduce and so many more factors affect our desire to do so.
The topic of how women's cycles affect their use of makeup and surgery is a very interesting one and all boils down to a more evolutionary stance. So, in light of these findings, what do you think? Do our ovulation cycles still drive our behaviour in subconscious ways?