If there is anything to be gained from the lead up to Black Friday, Cyber Monday and of course – Christmas, it is this: as a species, we love stuff. A complicated love affair no doubt, a matter not just of budgets and bank balances, but of the brain too.
We desire to own new things to show off our personal uniqueness, to own goods that few others possess for the sake of our social status and self-identity (Lynn & Harris, 1997). We purchase things impulsively, a coffee here, reduced sale item there, conflicting with possible long-term goals to save money, for short-term satisfaction. We even buy things simply to make ourselves feel better (Baumeister, 2002), Items we may not truly (on a happier day) want – because 'treat yo self'. For fashion followers, every Fashion Week brings in new trends and looks that that we didn't realise we needed but are stimulated by all the same. For the layperson, the release of seasonal collections remind us that we must obey Mother Nature and purchase a winter/autumn/spring/summer staple.
Our psychology is easily led in a pulsing consumer world; there's no wonder we have so much stuff. But if we are more likely to seek retail therapy than clinical therapy, where does that leave our psychological well being?
Minimalism and mindfulness offer reasonable solutions to our stuff problem: minimalism helps de-clutter our physical space and mindfulness de-clutters our mental space. Minimalism is the most practical approach of the two, grounded in the principle that we can live more with less. The theory goes that a reduction in stuff will lend to greater freedom, reduced stress and an overall healthier relationship with your spending habits (The Minimalists). If you can limit the number of items you own – everything from smartphones to sheets – the happier you will be. This comes from having greater opportunity to manage what's truly important to you and to avoid being distracted by what's not. Some people take this approach literally and restrict their ownership to only 100 items of the greatest value. Putting a numerical limit on what you own may prove effective in encouraging considered purchasing decisions, so perhaps minimalism is the way forward.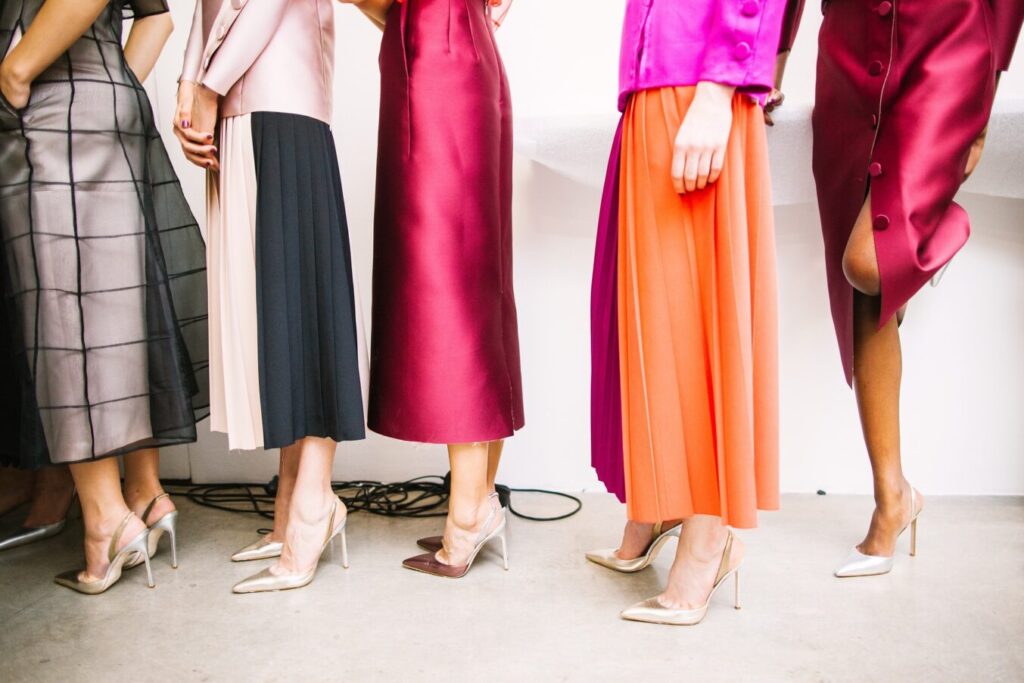 However, minimalism does fall prey to our fallacies. Our judgements of value, for instance, can be entirely subjective. The endowment effect illustrates that the perceived worth of an item increases with its sentimental value and familiarity (Kahneman, Knetsch & Thaler, 1991). Such an effect can go a long way to explain hoarding behaviour, the antithesis of minimalism. Equally, the minimalist approach may champion quality over quantity, but quality costs. Those who genuinely subscribe to the minimalist lifestyle may be more able to afford a several-hundred-pound-investment-coat, compared to those who need the money for rent that month. Juggling these kind of decisions may burden an individual with more anxieties and dissonance than they experienced pre-minimalism. Simply, minimalism isn't for everyone.
Here enters mindfulness. Mindfulness is considered a mental state that focuses your awareness to the present, where thoughts, feelings and reactions can be acknowledged and treated separately to appropriately and calmly evaluate your decisions (Brown & Ryan, 2003).  This moment of pause to calm the mental storm we experience day to day is to give way to 'voluntary simplicity' (Gregg, 1936), thereby propagating healthy minds without the need to tally up our furniture. For our spending, mindfulness lends a 'due-diligence' and 'awareness of subtler processes of one's own mind' (Burch, 2012), a combative measure to our spending fallacies. Do you truly want to buy that coat that you'll never wear, or is that just your emotions talking? Is that shoe everything that you need in your wardrobe, or is it just your intuitive, physiological reaction to the appealing glossy magazine trap? Overall, the mindfulness approach seems much more accessible and broadly beneficial to the everyday consumer than minimalism.
However it too is not perfect. Part of the teaching of mindfulness is to let certain anxieties, superficial or no, pass through your present-mode to be considered when they need to be considered. While this proves ideal in theory, some decisions in life do require some future thinking and planning, lest you be surprised and unprepared by what life might throw at you. Equally, the success of mindfulness depends entirely upon the mental capacities and determination of the individual. To say you only 'get out what you put in' becomes distinctly difficult when it's all happening within your head, rather than being something external and tangible that you can manage.
All's not lost, however, for the consumer. Upon evaluation, a healthy consideration of your own battling mental states and a thoughtful insight into the items you own and look to own, can do a great deal to curb your stuff problem. But probably better to try after Christmas.