Since the height of #effyourbeautystandards we've seen body-positivity transform into a buzzword of sorts, conjuring up more eye-rolls than celebratory fist pumps. "Although advertisements position corporations as catalysts for a revolution in the way we
At its core, body positivity is a radical movement aimed at promoting the healthy acceptance of one's body no matter what shape or size. At least, that's what it was when we were first introduced to it in 2012 with Tess Holiday's #effyourbeautystandards campaign. Sick of fashion's one-dimensional depictions of beauty the size 26 model called for us to "take back our right to be a total babe regardless of our size… big OR small we all deserve to feel beautiful."

And it worked. One million Instagram followers, a major modelling contract and a People magazine cover later, Holiday's success is not only a victory for the people, its an example of how we as consumers flock to change. So used to seeing a conveyor belt of waif-like models sprawled across fashion magazines, psychology teaches us that our brains are actually hardwired to appreciate the novelty of seeing a model above a size 6 being celebrated and revered.

However, since the height of #effyourbeautystandards we've seen body-positivity transform into a buzzword of sorts, conjuring up more eye-rolls than celebratory fist pumps.  
Just look at the Lee Jeans campaign which on one hand encouraged us to 'celebrate our curves' and on the other hand featured this slogan next to an image of a typically thin model. It would be funny if it wasn't so damaging. Social comparison theory states that we subconsciously compare ourselves unrealistic media ideals and when we realise that we do not measure up we feel worse about ourselves and our bodies (Festinger, 1954).

So now, not only do we have to deal with the psychological warfare of these airbrushed images of perfection making us feel like a sack of rotten potatoes, we also have them screaming at us to 'love ourselves'. And that is what happens when consumerism meets social change. In the paper 'Commodity Feminism and Its Body: The Appropriation and Capitalization of Body positivity through Advertising',  Emma Luck discusses the hijacking of the body positivity movement:


However, although advertisements position corporations as catalysts for a revolution in the way we see women's bodies, they ultimately serve the same beauty standard that they attempt to resist, and the very nature of advertising—as a tool of capitalism—makes it incompatible with the goals of activism.
It must be said that not all brands are wolves wearing body positivity slogans. The real difficulty is seeking out the brands that are genuinely interested in promoting such diversity because sometimes, inclusion isn't really inclusion. Unfortunately, a pattern still exists where body positivity campaigns often exclude Black and Minority Ethnic women. Whilst it must be noted that studies have suggested that Black women show less desire for thinness (Nelson, 2009) and are often celebrated rather than ridiculed for their curves that is still no excuse for them to be left out of the conversation. Research also indicates that witnessing the continued under-representation of one's ethnic group causes group members to feel devalued within society and in turn, negatively impacts upon one's self-concept (Knobloch-Westerwick & Coates, 2006). If the goal of body positivity is to promote positive attitudes towards body image in its entirety then it shouldn't and cannot continue to be presented solely as a White woman's movement.

In 2015, we again saw Instagram being used as a tool for social change as  stylist and fashion blogger Susan Moses started the #AllBeautyisRelevant hashtag admonishing mainstream media for leaving Black and Brown models out of the plus size revolution. With the host of Black and Minority Ethnic models such as Liris Crosse, Cerise Cross and Nao producing some draw dropping work of late I'm hopeful that we'll soon see Body positivity become more reflective of our diverse culture. ​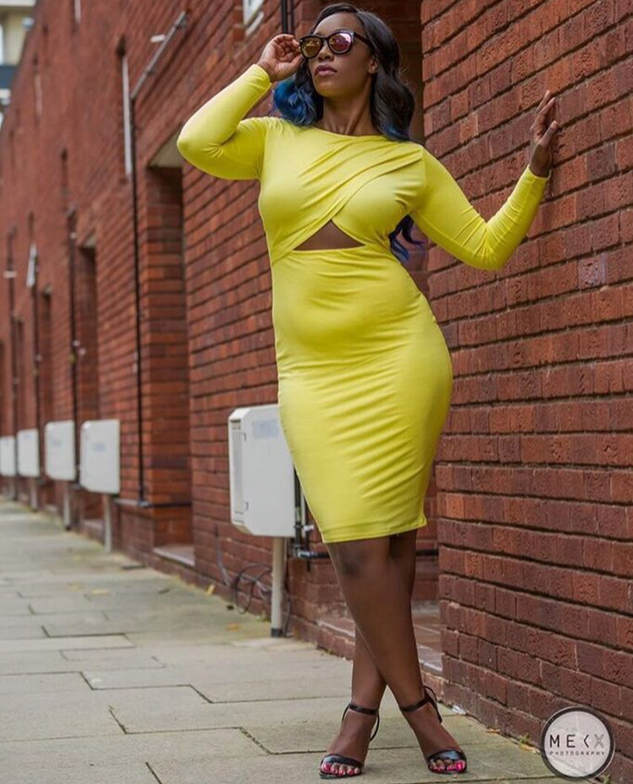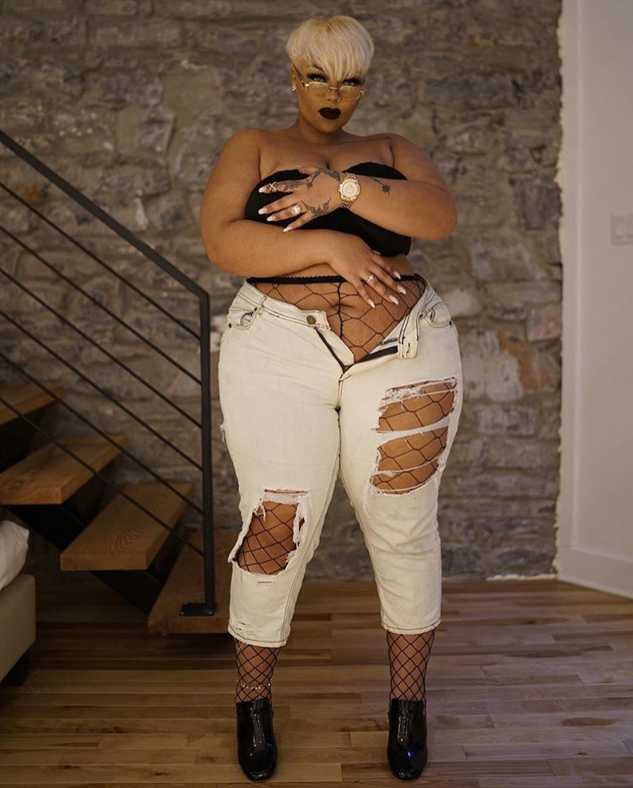 The 'plus-size' industry is slated to be worth $20.4 billion and fashion giant ASOS is one brand that has seen great success since entering the market, even recently announcing plans to launch a plus size range for men in spring 17. But when the brand tweeted an image of size 16 model Naomi Shimada in one of their wares, labelling her 'plus size' caused upheaval in the twitter-verse and led to the question: 'how body-positive is the label 'plus size' anyway?' In its retraction, Asos denounced 'plus-size' as a 'whack' 'industry term' and I'm inclined to agree. When the average UK woman is a size 16, putting them in a separate category to highlight their otherness simply doesn't make sense and e-retailer ModCloth understands this. Instead of creating a separate range of plus size garments ModCloth introduced pieces in "extended sizes" that range for example from a size 2 to a size 22. That is what Body positivity should truly be. Not a movement that revels in the use of a token 'plus -size model' not one that cheers when we see an ad that haphazardly admonishes us 'love our curves' but one that celebrates inclusion,  championing brands who make such simple gestures which say 'we have something for you and you and oh, you too!'

Fashion brands are becoming to body positivity what social justice warriors are to twitter, making grandiose and shallow attempts to align themselves to the latest movement in the hopes of being seen. Still, one cannot ignore the fact that fashion can and has been a catalyst for social change so its now our job to reclaim the movement, re-shape it and repackage it to ensure that body positivity works in the way that it's supposed to.