Introduction to Fashion Psychology
12 week intensive
Online Course
With Shakaila Forbes-bell
Unlock the power of
clothing and human behaviour
This course will revolutionise your approach to clothes, styling, and the fashion industry as a whole.
Discover the captivating world of fashion psychology with the renowned global fashion psychologist and bestselling author Shakaila Forbes-Bell, in a comprehensive 12-week online course. From understanding the fundamental principles of fashion psychology to exploring its profound influence on human behaviour and identity, this course is designed to provide you with a transformative learning experience.
Through engaging lessons and practical exercises, you will gain the knowledge and skills to analyze the psychological impact of clothing on individuals and groups. Uncover the secrets of effective personal and professional fashion choices by applying fashion psychology concepts in your own life. Understand the foundations of retail psychology from both the consumer and brand perspective, enabling you to navigate the fashion industry with confidence.
Moreover, this course delves into the intersection of fashion psychology and sustainability, revealing how psychology is the missing piece of the puzzle in the movement towards more ethical and conscious fashion practices. Gain a unique insight into how fashion psychology can reshape the way we create and consume fashion, promoting positive change and responsible fashion choices.
Explore the profound influence of cultural and social factors on fashion trends, gaining a deeper understanding of the intricate connections between fashion, identity, and society. Learn to use fashion as a powerful tool for self-expression, communication, and empowerment, harnessing its potential to create meaningful connections and enhance well-being.
Throughout the course, ethical considerations and challenges related to fashion psychology will be addressed, equipping you with the knowledge and awareness needed to navigate this dynamic field responsibly.
Join us in this transformative journey, where you will gain unparalleled insights into the psychology behind fashion. Enrol now and shape the future of fashion with Shakaila Forbes-Bell as your guide. Don't miss this opportunity to revolutionize your understanding of fashion and its profound impact on our lives.
1. Fashion psychology and you
Uncover the role of clothing in shaping how you define yourself and your role in society. Discover how clothes influence well-being and the role fashion plays in sociopolitical and cultural movements.
You will learn about the mental processes that occur when deciding whether to buy something. You will understand the psychology of consumer behaviour and the tactics retailers use to encourage consumers to buy. You will learn how to use scientific research to shop smartly and discover the science behind retail therapy.
This module will allow you to understand the relationship between fashion and wellbeing. You will understand the psychology of creativity and how it influences fashion design and the everyday consumer. You will also learn about the significance of improved mental health practices within the fashion industry.
Understand how psychology impacts the decisions we make when it comes to our personal style. Learn about how you can use psychological theories to develop a style that speaks to your best self. Develop a keen understanding of the relationship between clothes and body image.
5. Fashion psychology and Sustainability
Discover the psychology of sustainable consumption. Learn about psychological studies which reveal the motivations behind sustainable consumption and how these insights can be used to fundamentally change shopping habits. ADD-ON
Buy add-on now
No fixed start date! Start the course whenever you want! After your payment has been processed, you will receive an email link to your first pre-recorded session. Each lesson is interactive with quizzes and reflective questions and will be between 45 mins - 1 hour long. We aim to deliver lessons on a weekly/bi-weekly basis. After the final session you will receive a certificate of completion from Fashion is Psychology™ Ltd.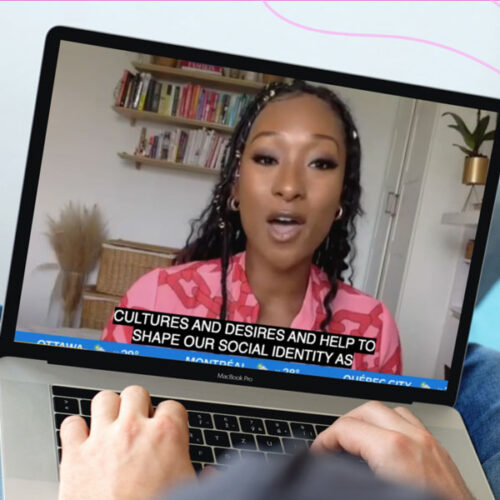 Testimonials