Shakaila Forbes-Bell, M.A.
Meet our founder
In 2016 Shakaila became the first Black person in the world to earn a master's degree in fashion psychology. Her research surrounded the underrepresentation of Black models in fashion media, its impact on consumer behaviour and the self-concept of young Black women. After her paper was published in the International Journal of Market Research she broadened her focus, created the platform 'Fashion is Psychology' and has worked with global brands to unpack the psychological impact of style and beauty.
She has been featured in The Guardian, Stylist, CNN, Who What Wear, Gal-Dem and more. Her work has been published in Vogue, Marie Claire UK, i-D, The Times and Sunday Times Style, and Grazia. She is regularly called on for comment and expert insight into trends, sustainability research, and representation in the fashion industry, and has worked with and provided psychologically focused PR, branding and marketing advice to international brands including Next, Afterpay, Tu Clothing and Stylist.
Want to work with Shakaila?
Collaborations
I've worked with global fashion and beauty brands as an in-house fashion psychology/consumer insights consultant, brand ambassador, key-note speaker and content creator
Maybelline
Shakaila provided a key note speach for the Maybelline head offices in New York introducing the team to the power of Fashion Psychology
Afterpay / Clearpay
As Afterpay's in-house Fashion Psychologist Shakaila provides insights for data-driven stories on consumer shopping behaviours and trends.
Sainsbury's TU clothing x Stylist
Shakaila provided insights and commentary for Sainsbury's TU clothing "Dress Well, Feel Good" AW20 campaign.
NEXT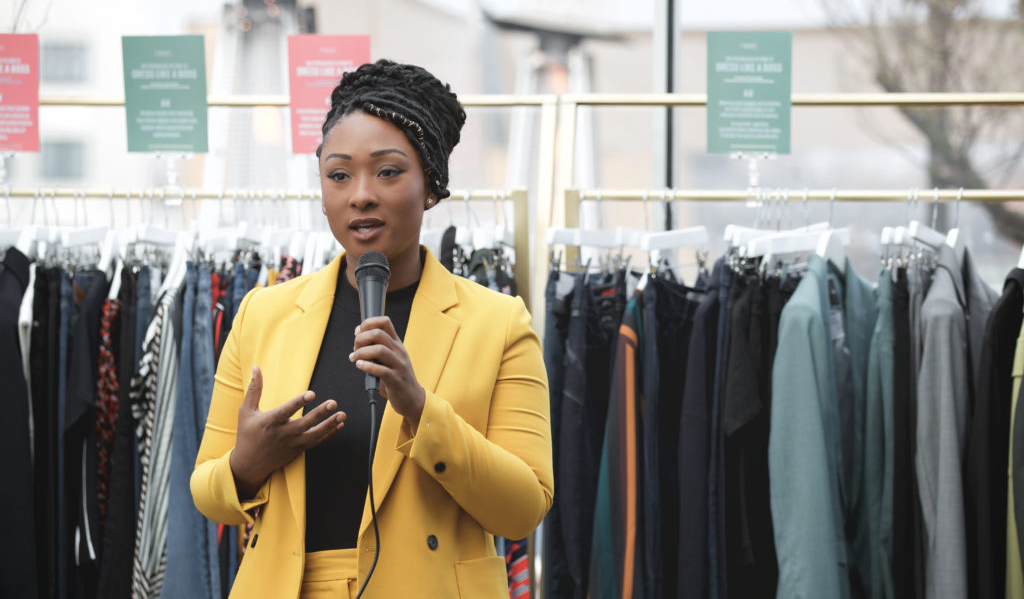 For Next's #dresslikeaboss campaign Shakaila presented research on how clothes can be used as a tool to navigate imposter syndrome.
Northwest London Waste Association
Shakaila collaborated with NLWA on their Swish and Style campaign to promote the launch of their city-wide clothes swapping event.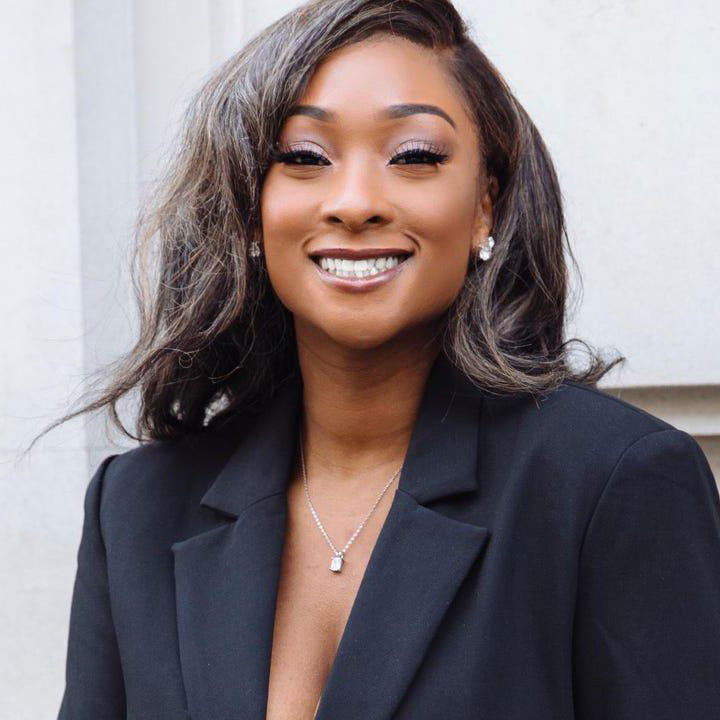 Shakaila's Corner
Projects, quotes and collaborations from your friendly neighbourhood Fashion Psychologist
There are countless topics under the umbrella of Fashion Psychology.
Through her collaborations, features, consultancy projects and through her own platform, Shakaila has a keen insight into the following areas:
The practice of mindful shopping.
How to use clothing as a tool to manage your mood and emotions.
How clothing can act as a time capsule.
Psychotextiles and the link between physical sensation and emotions.
The role of style in identity formation.
The evolving concept of 'enclothed cognition'.
The true impact of inclusivity and representation.
Social media's impact on wellbeing, identity formation and body positivity.
Attachment, clothing and sustainability.
Retail Therapy and more…
As featured in
Some of the publications Shakaila and FiP have been featured in:
Caryn Franklin
M.B.E. BA (Hons) MSc (Psych) MBPsS, Fashion and Identity Commentator/Agent of Change
Delivering important research into beauty, fashion and hair psychology, relevant for today's reader, Shakaila Forbes-Bell will provide a much needed, and usually missing, race perspective within her book which looks at our relationship with clothes and image.
Ellen

Hoggard

Content Manager, Happiful Magazine
""It's been a pleasure to work with Shakaila. There's no-one I trust more when it comes to understanding the various aspects of the fashion industry and specifically, the power our clothes can have on our psyche.
Fashion is Psychology should be everyone's most-visited website. Whether it's simply talking about the power of fashion on individuals, or a deeper look into the industry: from multicultural marketing to vanity sizing or sustainability, Shakaila is opening up an often problematic but powerful and well-loved world. Shakaila is blowing the doors wide open and inviting us all to take a deeper look.
Shakaila provides invaluable insight into a world many people haven't delved too much into. A lot of us don't realise the power fashion and our clothing choices can have on our own inner strength and personality, yet Shakaila has allowed us to not only understand more about the industry but uncover powerful parts of ourselves.
What Shakaila is doing is science, magic and education rolled into one: and it's available for all of us to access.

 Shakaila taught me that personal style is about acknowledging that it's an extension of yourself and dressing to fit that persona. It's up to us to decide which version of ourselves we want to portray to the world."