Valentine's day, the one day in the year dedicated to romance and passion. Whether you're #couplegoals or #singleAF on Sunday, countless people across the globe will be dressing to impress to embrace the passion in the air.
In order put you in cupid's eyesight and make the most of the day, psychology has taught us that when getting dressed it is all but essential that you add a splash of red to your ensemble. What role does this hue have in our love-lives? Colour Psychology reveals all!
All Red Everything
In testing the impact of colour on attraction, American Psychologists observed men having conversations with women wearing different coloured shirts. The researchers found that men asked women more personal and intimate questions when they were wearing a red shirt opposed to women wearing green shirts. Similarly, men sat closer to women in red opposed to blue shirts.
In Taiwan, researchers found that when women carry red-coloured products such as laptops men rated them significantly higher in terms of attractiveness and sex appeal. The impact of red is the same for women too! A study conducted on 42 females and 22 males found that when participants were asked to attend an interview about dating, exposure to the colour red caused participants to walk faster. Interestingly, exposure to the colour red decreased the speed they walked to attend an interview about intelligence – I guess it's true that love makes you a bit foolish.
Makeup enthusiasts will be interested to know that psychologists in France have discovered that waitresses wearing red lipstick earn more tips more so than women wearing pink, brown or no lipstick at all.
Red lipstick is often seen a as a handbag staple and to make sure you're picking the best of the best, we've asked beauty writer Alysha Yates to trawl through her impressive make-up stash and give us the low-down on some of her red-lipstick must haves.
Uncensored, Fenty Beauty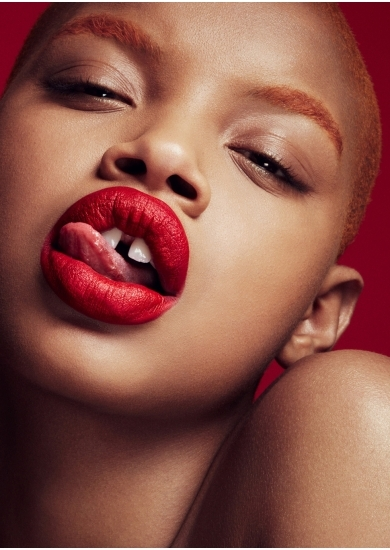 Image Source: harveynichols.com
Fenty's Uncensored Stunna lip paint is undeniable. I love effortlessly sweeping the curved cushion wand along my lip line, filling in the middle and watching as bright red satin dries, transforming into velvet ruby matte perfection. 
The rich red pigment certainly pops so be prepared for stares and compliments all day long when wearing Uncensored on a night out as you steal the show. If you want unwaveringly raw pigment matched with a comfortable, unmovable matte texture, Uncensored is the way forward.
Ruby Woo, MAC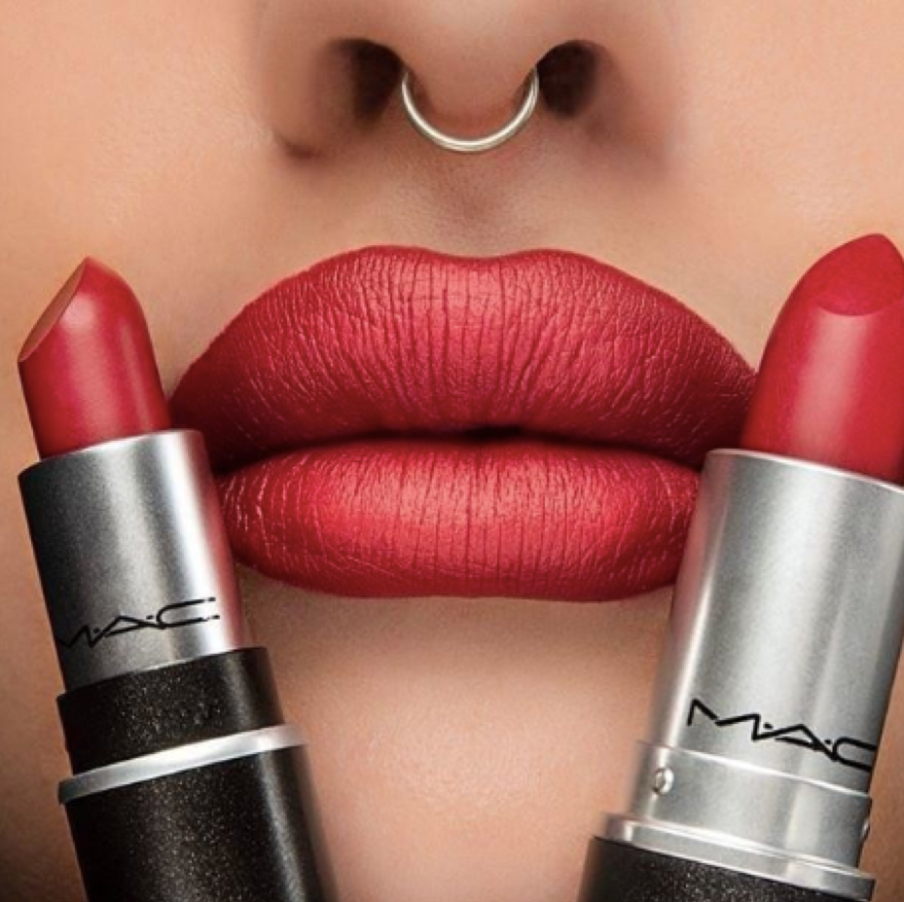 If there ever were a lipstick hall of fame, Ruby Woo would stand self-assured as one of the most iconic red shades of its time. Retro matte, ruby rich and unmatched by it's subtle blue undertone, Ruby Woo is the ultimate red shade to bring boldness to a puckered-up pout. Ruby rich, it's colour makes me feel confident, classic and sexy all at once. No word of lie, I'd wear Ruby Woo everyday if I could, but that wouldn't be fair to my lipstick collection. Now, every other day? I could settle for that!
90210hhh, Too Faced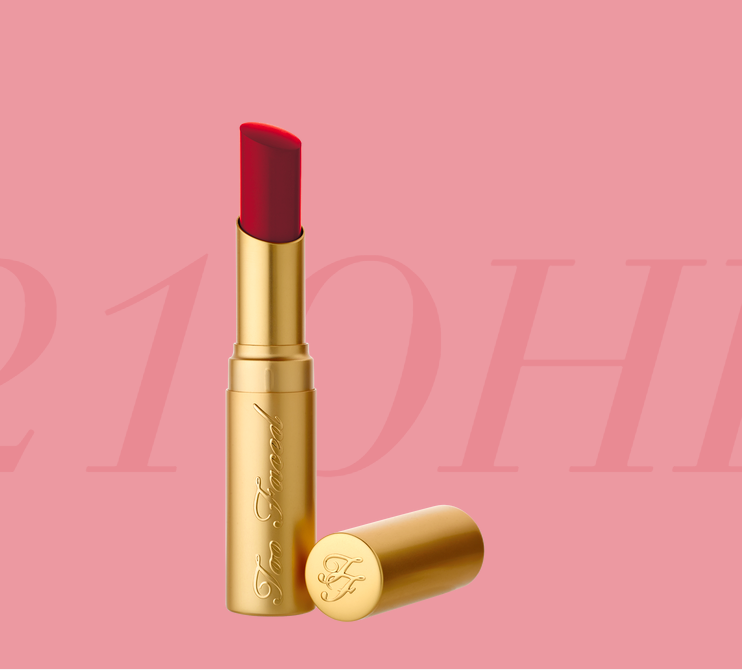 Frosty February evenings calls for 90210hhh and it's candy apple red tone. This is one of my favourite crème based lipsticks hands down because it makes me feel festively classic. 90210hhh is ideal for the winter because of it's ability to hydrate even the most chapped of lips, as well as to provide long lasting, powerful pigment.
Rouge Tuxedo No. 45, YSL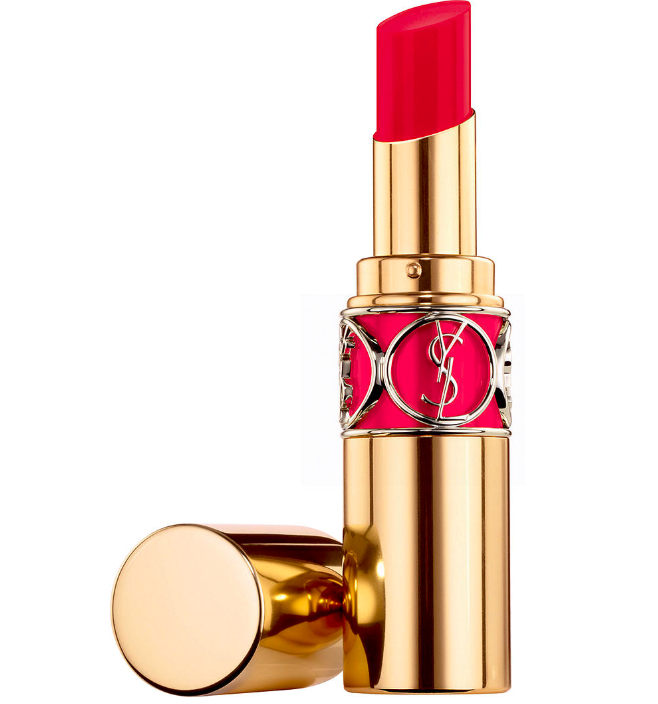 This ultra-luxe lip shine looks and smells like the inside of a watermelon. I typically wear Rouge Tuxedo in the summer because it's weightless, sheer shine is perfect for hot summer days when you wish you were naked and want to throw next to nothing on.
Irrepressible, Estee Lauder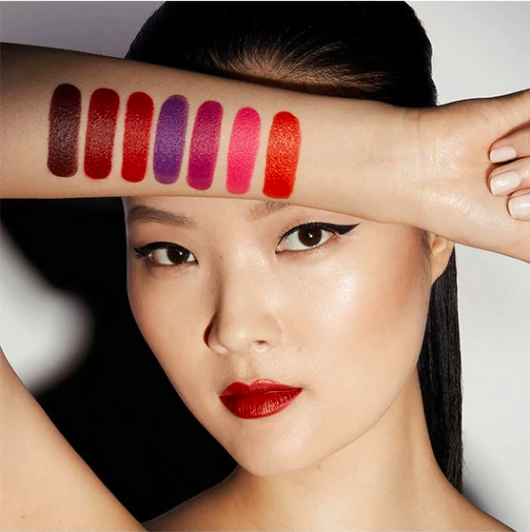 Irrepressible is what you wear on date night. Do not pick anything other! I fall in love with it's alluring, sultry red brown undertone every time I pop the lipstick cap. It's matte but not drying in the slightest and it's deep plum dark hue is seductively dangerous for those whose eyes it meets. Wear Irrepressible and that's what you'll be.
Dance With Me, MAC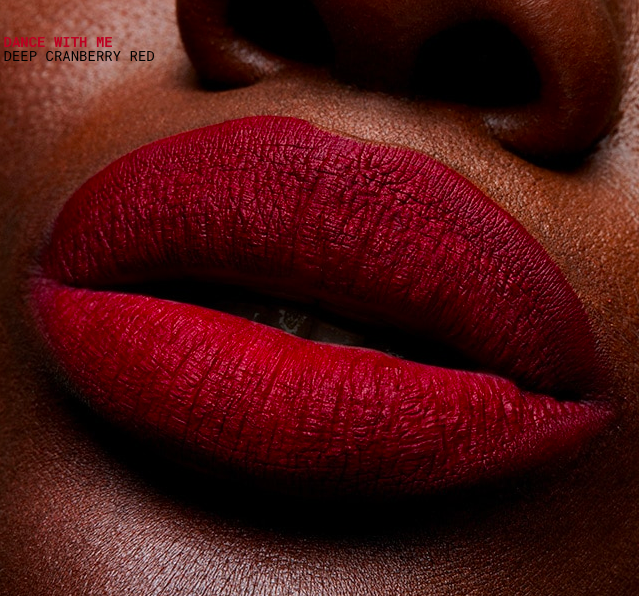 No matter what you do on a night out, Dance With Me perseveres. This liquid lip potion is berry, burgundy and beautiful and dries retro matte like no other. Apply just before leaving home. It's lick proof, sick proof, kiss proof, bitch proof, bite proof, fight proof, sweat proof, wet proof, smudge proof, hug proof and grease proof. Wear Dance With Me on the dance floor. No caution needed.
Did we miss out your favourite Red Lipstick? Share your recommendations in the comment section!