Whether it was Priyanka Chopra Jonas in Ralph Lauren outfit which has been turned into a car cover, the famous Guo Pei "omelette dress" worn by Rihanna or the Kim Kardashian x dementor MET Gala look – we have often seen the quick, memeified version of runway designs breaking the internet. The word meme has been used and abused extensively throughout the globe in past few years. But what are memes, where do they come from and how they are linked to the world of fashion?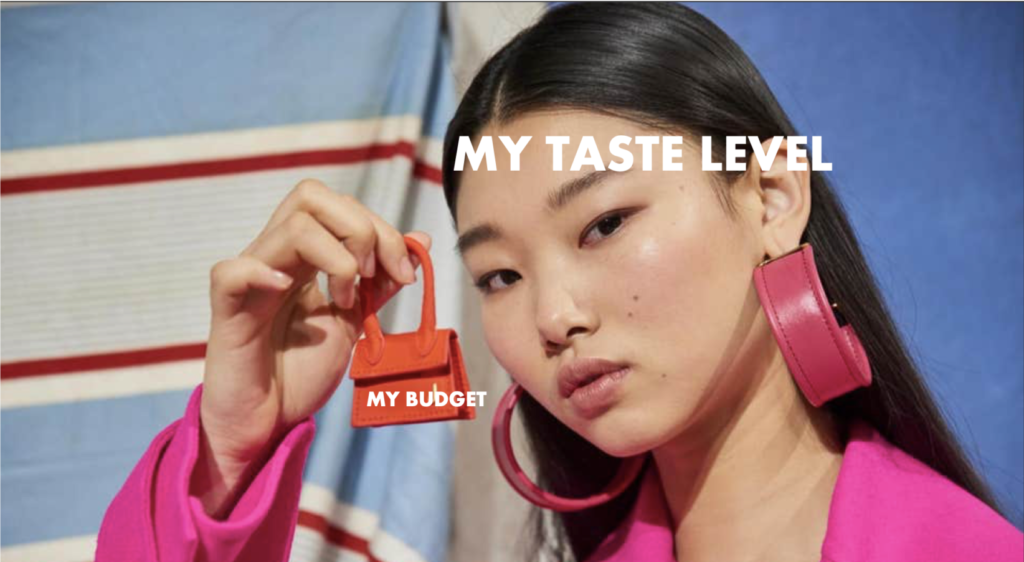 The Runway Hilarity
The fashion industry has a long-established relationship with the new age meme culture. It began in 1927 when the fashion maverick, Elsa Schiaparelli started to make surrealism inspired outfits with irony and hilarity attached to it. Once fashion found its center stage digitally on Instagram with this innate sense of humour, the meme culture was born! Memes act as an antidote to fashion's preconceived notion. They allow making the most monotonous styles both on and off-ramp relatable by adding a touch of humour, satire and wit to them.
Once fashion industry tapped the right trend, it has always welcomed, celebrated and used the same in its best capacity. Lately, the viral memes showcasing renowned brands and designers for a quick laugh and a few have helped them to be on the radar. The brands are jumping on the bandwagon by creating designs, campaigns, advertisements and red carpet looks that can be tailored to the meme age. The tool of meme marketing has also helped many fashion publications, celebrities and bloggers to spread their presence in the market by creating captivating and relatable content to engage with the younger audience.
To further add fuel to the fire, Instagram creators like @freddiemade, @siduations and many more have found employment through posting recontextualized content and collaborating with brands, making them meme-makers professionally! To convert a dull moment into a joyful one by adding a pinch of relatable humour and packaging it into a trailblazing guerrilla advertising to initiate a conversation has become part of many brand strategies. Thus, giving rise to the bizarre trend of "the meme age".
Meet the meme
The word was coined in 1976 by evolutionary biologist Richard Dawkins in his book, The Selfish Gene. He took it from the Greek root "mimeme" meaning imitation. It acted as an instrument to translate the ideology of a culture or a definite mindset through an art form. Symbolic to the low-attention span for the generation of millennials, memes can be termed as a modern way of communication emphasizing a symbol or a social phenomenon.
When the absurdity of memes infuses with an individual's perspective to produce a reinterpreted version of thoughts and attitudes clashing with trending, popular pop cultural references it gives birth to a new, sartorial, bizarre content that is amusing in the mundane life. As Dawkins defined them as units of cultural propagation, memes hold a certain value to them behind the comic curtain – hence, making them more meaningful and relatable for an audience at large.
To a layman, memes are a vent for a few laughs but, it allows them to express their thoughts and beliefs at the given moment. The rapidly pacing digital world has glorified the nature of memes by making them universal. It tends to bring strangers around the globe together irrespective of their language, religion, cultural and societal beliefs by the mere fact of finding and relating to something funny.
Culturally, memes have become an integral form of communication for the current generation. As our time span is relatively becoming shorten and consumption increases, our obsession to share these simple, explicit messages constantly to escape reality is thriving. The growing sense of nihilism amongst mankind is a reflection of modern society – one that values their happiness before anything else. To attain the same, they are willing to instill relatable content amongst the cybernauts, questioning the relevance of meme culture.
Our obsession with meme culture is alarming than ever before. The unparalleled art form can mould and reveal the traits of humans for better and worse. Whether it's funny or not, the accessibility and ability to reach the audience within microseconds has revolutionized the way we communicate. The urge to go through different chains of thoughts depicted by a picture and caption which are not even our own is evoking a deep concern as it's turning many of us apathetic and unconscious about our behaviour, beliefs and actions.
Are memes just a product of creativity or a rhetorical medium to mock someone? Do we need a virally-transmitted symbol to express ourselves or are we losing our identities to this quick-witted satire? And perhaps most importantly of all, what sort of impact this new medium of communication will have on our relationships and coming generation?